Truly free-form architecture
using the latest technology in adaptive moulds
Architecture & Installations
Realising large free-form facades and interiors
Curve Works enables architects, interior designers and artists to realise free-form facades and other organic structures affordably.
Fibre reinforced composites – wood – natural acrylic stone. Challenge us with the requirements of your design.
Our special automated adaptive mould and dedicated manufacturing facility enables us to meet complex design requirements affordably. The adaptive mould configures itself directly from a 3D-CAD file. This means we can manufacture a complete set of unique panels from a single automatic mould.
No more:
manufacturing unique tooling for every panel
concessions in the design because of excessive costs.
The result is significant manufacturing cost reduction.
1. Design
in 3D CAD environment
2. Manufacture
in adaptive mould
3. Finish
to the desired look

We specialise in composite materials, including wood.
Composites can be shaped into any form, are lightweight and extremely durable. This makes them excellent materials for free-form architectural applications. 
With our knowledge in combining the right materials together, the lowest carbon footprint facade is achievable compared to any other material, and using our adaptive moulds, made with the least amound of waste.

See why composite materials make great designs possible
We have developed our own series of products with a focus on sustainability. All are suitable for interior and exterior applications and are available with our blind-mounting solutions.
Curved fibre-reinforced sandwich panels​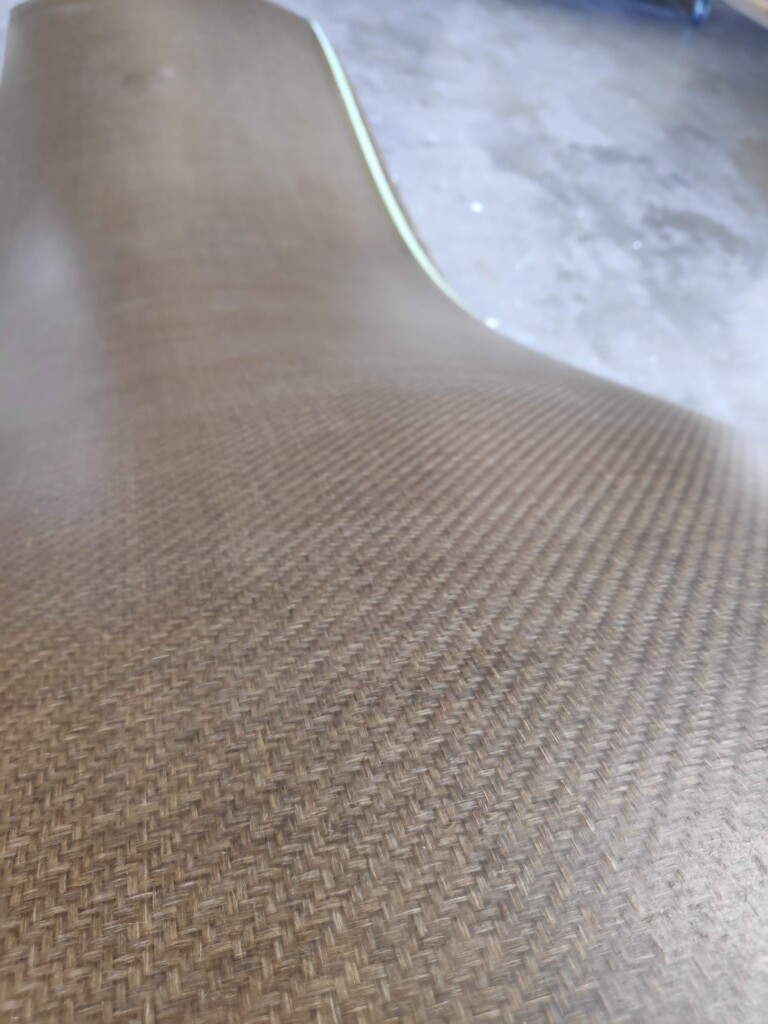 ENLIGHTEN & VULCAN SERIES
Strong, stiff and super lightweight, our natural-fibre reinforced sandwich panels are beautiful as well.
Curved reinforced foam core panels​
TEMPERA SERIES
Light panels reinforced with glass fibres and water-based resin, and finished with any texture. Excellent fire-rating. Our lowest carbon footprint solution.
Curved laminated wood panels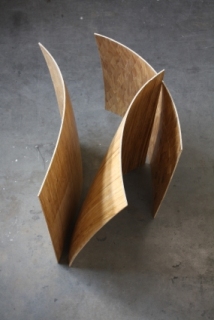 COPPICE & CARAPACE SERIES
Laminated wood shaped using our special process. Suitable for both interior and exterior applications, providing a luxurious look and feel.
Download more information on all our panel solutions or contact us!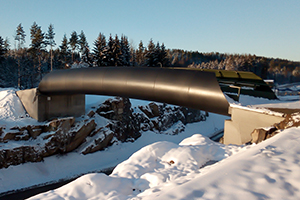 facades & cladding
We have extensive manufacturing knowledge to produce high quality singly and doubly curved panels, which form the basis of free-form facades.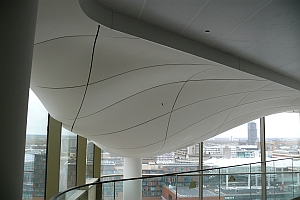 interiors
Large internal constructions such as curved wall or ceiling panels and stairs are perfectly suitable for our adaptive mould technology.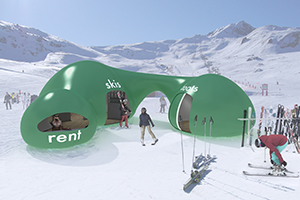 installations
Create large installations - functional, interactive or otherwise. With composite materials, anything is possible.